You're looking for solutions..
As a trainer, or someone who just loves to exercise, you always put in the effort to record and track your progress in the weight that is lifted, the distance you run and other measurables,
But there is one major style of training that does not have a reliable way of determining intensity or monitoring progress: suspension exercises.
Tracking Intensity?
How do you measure and track the intensity of suspension exercises in a consistent and reliable way? Let's look at the factors...
Standing Suspension Exercises
You need to know the distance between your feet and where the straps are hanging from. The closer your feet are, the harder the exercise.
But how do you know that distance?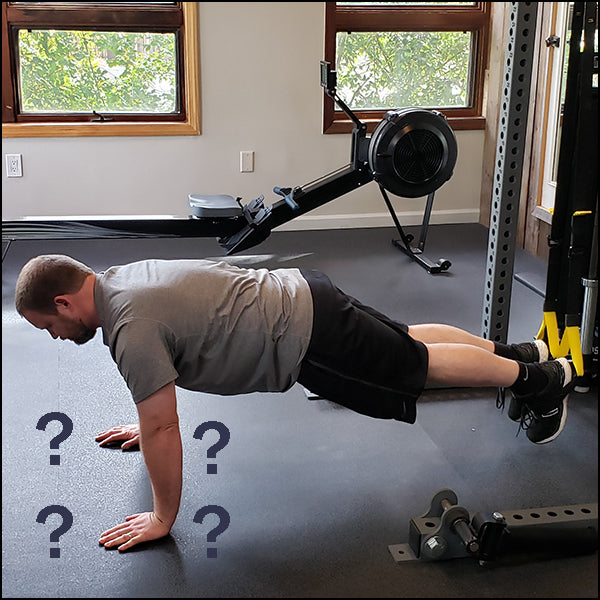 Prone/Supine Exercises
Just as important to know is the further your hands/shoulders are from the attachment, the harder the exercise.
Where would I get that information?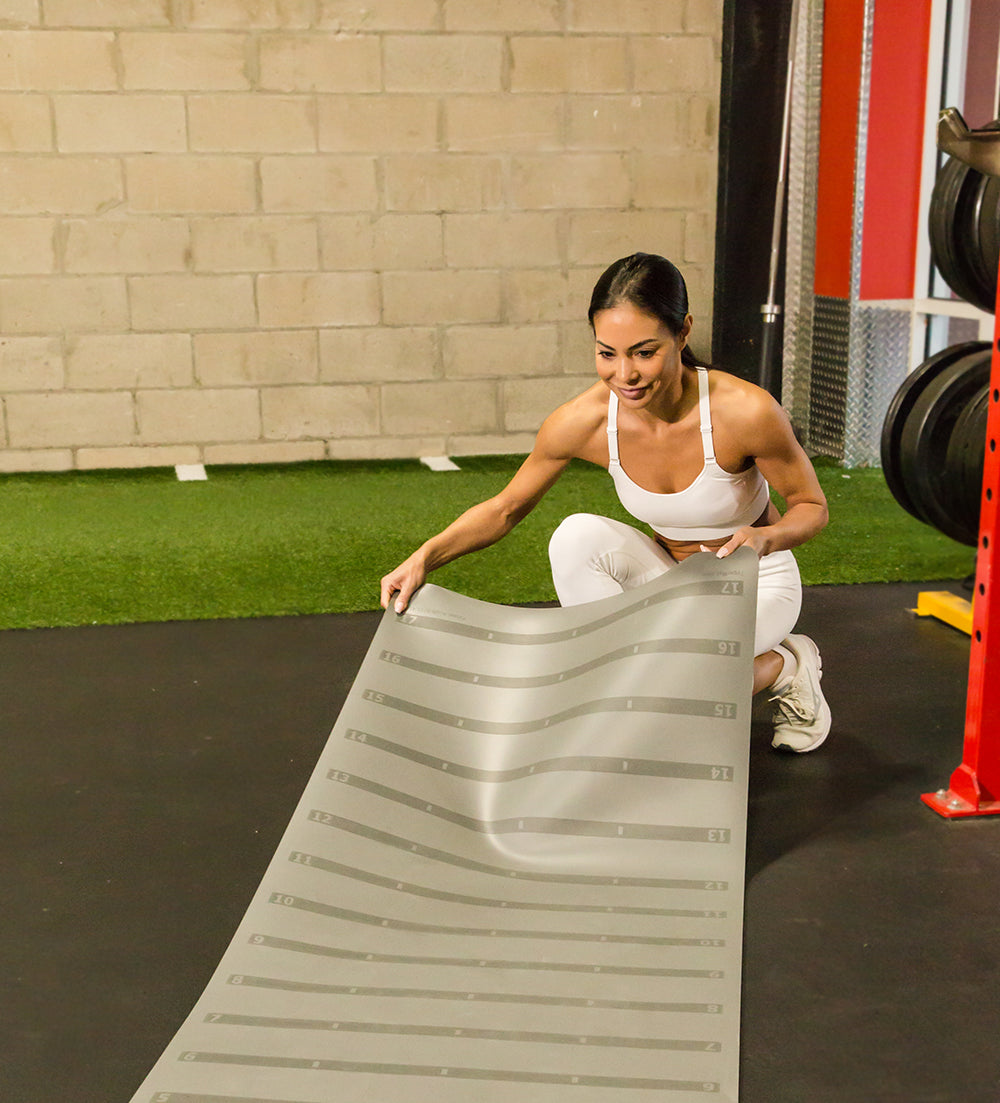 The best solution is the Tyger Mat, because it is the only mat that has all of these great features:
"Ears" of the Tyger
To setup the Tyger Mat properly, all you have to do is make sure the "ears" of the Tyger Logo are directly under where the straps or bands are hanging from.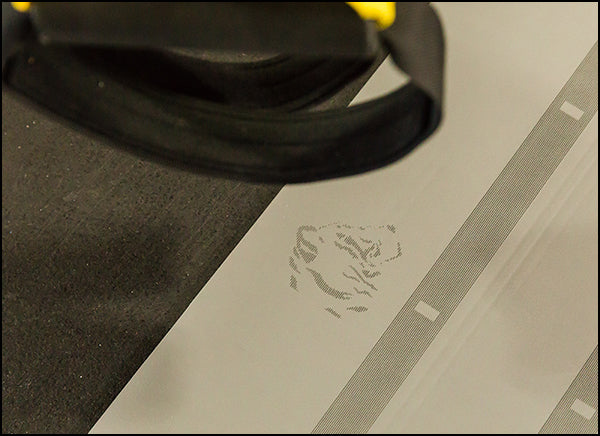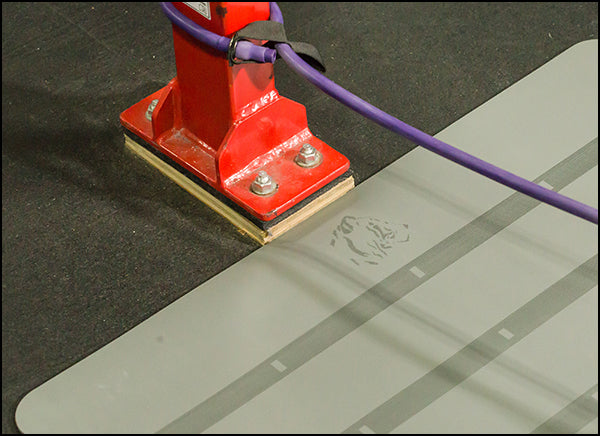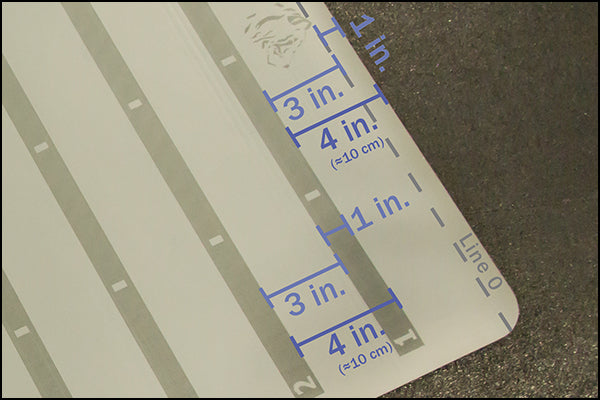 The "Stripes"
-The distance that a person travels each line is 4 inches (or 10cm).
-They are also consistent with scientific studies that used distance to measure and adjust resistance.
-They make the intensities of Tyger Mat easily translatable for every country.
For Example: Line 10 = 40 in./100 cm; Line 9 = 36 in./90 cm
The "Spots" and Numbers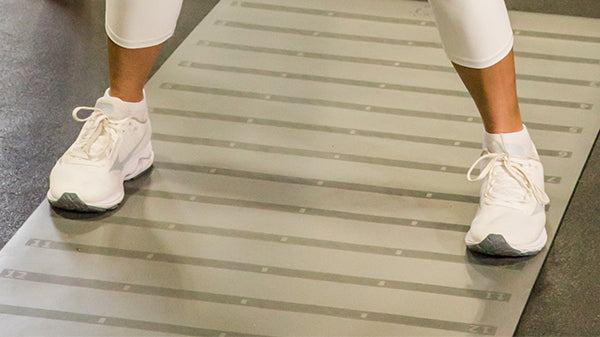 Feet/Hands on the Numbers
The widest and most stable width of support, which is 2 feet wide.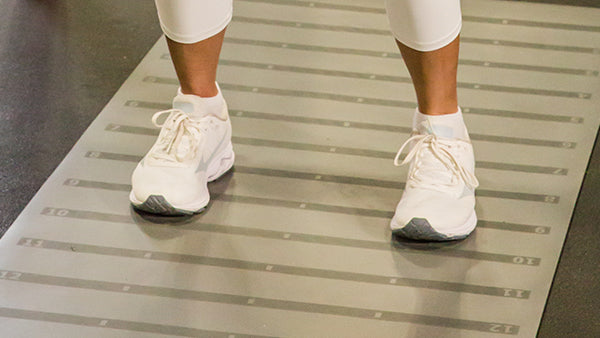 ...or on the Outer Dots,
Narrowing the base of support to 1 foot will increase the amount of instability your body will encounter.
...or on one foot (and centered)!
You could put your feet together in the center or have only 1 foot on the Center Dot and really challenge yourself while maintaining great posture and performing the suspension exercise!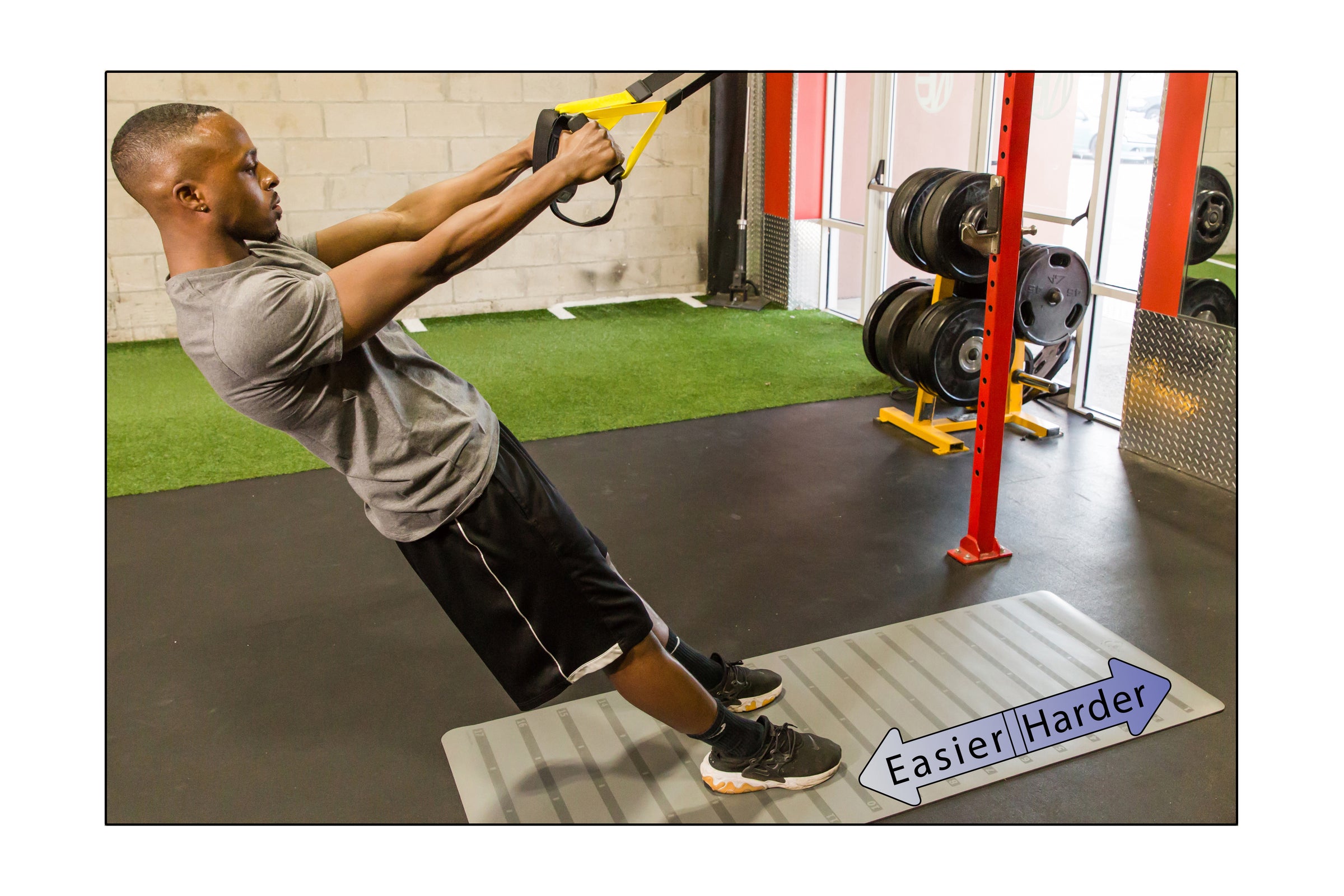 Fun Fact:
For standing suspension exercises, one study found that every 4 inches/10 cm can be the equivalent to 8-10 pounds of resistance.
Tracking Intensity in Every Situation
Even with your feet in the handles, the measurements for intensity of every exercise will be exact!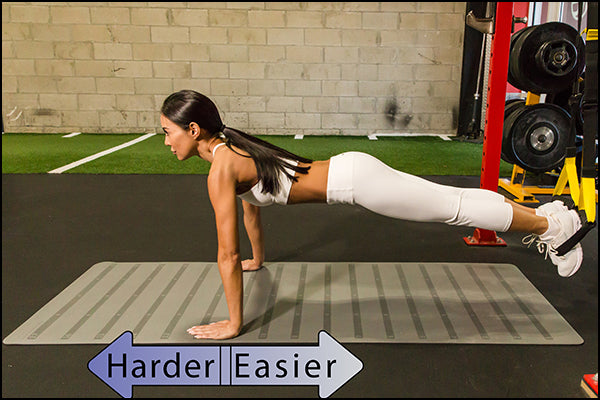 Did You Know...?
...the largest single purchase of Tyger Mats was ordered by the 87th Force Support Squadron at Joint Base McGuire-Dix-Lakehurst (NJ) in 2021?
Entire Design is Laser-Etched:
Never fade, peel, or break apart
NEW Partnership: 15% off the Warrior2 Yoga Mat Bag
Warrior2 Yoga Bag
A multi-purpose yoga mat gym that can carry your Tyger Mat, suspension exercise straps, elastic bands, phone, wallet, and 2 large-sized water bottles all at once. Great for bringing your equipment to the gym and for traveling!
How to Get the Discount:
1) Buy a Tyger Mat.
2) Send an email to info@tygermat.com with your Tyger Mat order number.
3) We will email you back with a 15% discount code for the Warrior2 Mat Yoga Bag.
4) Go to the web address connected to the "Warrior2 Info" button and purchase the yoga mat bag with that discount code.
Most reviewed and highest rated suspension exercise mat in the world, thanks to our awesome customers!
Simple repeatable results!
Makes setup and progression an absolute breeze! No more guesswork when deciding where to start or how hard each exercise should be. As a fitness professional and business owner, there are a ton of junk workout gadgets out there. This thing is real deal! Give it a try, you will be amazed at how much value it adds to your training sessions!
Our members love our Tyger mats
We really love these mats! We have been able to add some great variables into our TRX classes. They are also very popular in our yoga classes. The quality is amazing!
Great product !! Mandatory for TRX
Been using the Tyger Mat for one year and a half and it still looks brand new. Great quality and extremely helpful for any TRX lover. I honestly recommend it!! :)
I Love the Tyger Mat
The Tyger Mat has come in so handy for so many different exercises that I do. I use it for myself and for my training clients. We do TRX and use it for lunges and squats with the 45 lb bar and it is great because it gives us guidance on where exactly to stand for best results.
I highly recommend this mat for anyone. It is a great anti-slip mat!❤️❤️
Better workouts
I purchased my Tyger Mat to improve my TRX workouts. It takes the guessing out of feet placements and means I now have a measurable way of viewing my progress. Expensive but well worth it.
No Federal Endorsement of Product(s) Implied